Wholesale company «MATRIZE» was founded in 1995. The main directions of our activity are supply and sales of tools in bulk, as well as the development of a dealer network. At the dawn of its work the company was engaged in the supply of metalwork, carpentry, measuring, painting - a classic hand tool. Over the years, the assortment has been enriched with such categories as garden tools, power, construction and garage equipment.
In 2005, the company entered into the first international agreement. Since that moment, we spread to Kazakhstan, Ukraine, Bulgaria, Poland, Romania, Brazil and continues to grow. We also cooperate with network clients in Greece and Cyprus.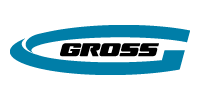 Germany is country of advanced technologies and rich craft traditions. There is no secret that German tools are considered to be the best in the world. GROSS brand combines these rich traditions with innovative technologies in tools manufacturing. GROSS offers perfect tools of premium class for true professionals and for those who choose the best.
GROSS offers high-tech manufacturing, advanced technologies and best materials, perfect quality, many times proven in conditions that exceed the maximum load, ideal ergonomics and a wide range of bench, carpenter, fixing, measuring and cutting tools
GROSS is recommended for professional use but it could also be perfect choice for a DIY-master and will last for many years.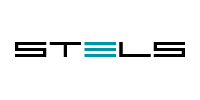 Speed, drive and pleasure from being at the wheel... STELS products are created to give a sense of confidence. When you hit the road it is important to have a set of reliable tools in the trunk and all necessary accessories for car care.
STELS products will become your faithful companions on the road and underline the individual style of your car. These products are distinguished by high quality, thought-out ergonomics and stylish design. Memorable color and concise form – that's why STELS products look modern and attractive. They also can boast competitive price and meeting European quality standards.
The brand offers a wide range of car tools, equipment and accessories, designed for both car enthusiasts and car services professionals.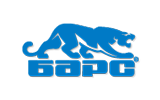 Graceful lines, steel character, perfect shapes and unsurpassed endurance... The symbol of BARS brand is snow leopard that combines strength of a wild predator and alloy of modern technological solutions. BARS brings back to life quality traditions, offering excellent tools with improved ergonomics. The tools are designed by the best engineers and manufactured in accordance with the latest technological developments. BARS offers modern versions of familiar tools, combining high-quality materials, modern technology and concise design.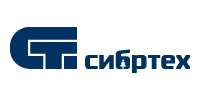 Several centuries ago the Russian regions of Urals and Siberia saw the beginning of steel and engineering industries glorious growth. Today the Russian brand SIBERTECH offers tools for true men. Such tools are the result of the mixture of rich experience of Russian industrial factories with defense industry technologies. The name of the brand has joined two words - "Siberia" and "technology." SIBERTECH tools have quite austere design but at the same time the large margin of durability. They are in constant demand with professionals and DIY-masters that prefer inexpensive but reliable tool. SIBERTECH tools give you maximum for the minimum price.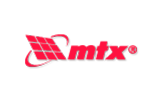 MTX brand was introduced to the market in 2001. Within a few years it gained popularity in Europe and later in South America.
MTX offers a variety of hand tools made of high quality materials with the use of modern technology, that stand out for their competitive price. Part of the product range is designed for domestic use and is in high demand among buyers. MTX products are used both by DIY-masters and professionals.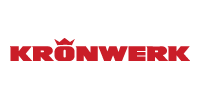 Kronwerk brand products are the most popular line of power equipment, simple and safe to use.
Kronwerk power equipment is optimized for the implementation of the basic, most requested functions, at optimum quality and at affordable prices. Kronwerk equipment does not require special skills to use and has low maintenance costs.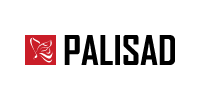 PALISAD offers a wide range of products for your garden. PALISAD will make your work easy and pleasant and help you realize your most daring ideas - from the Japanese rock garden to the Spanish patio! PALISAD tools are designed according to the modern standards of ergonomics and safety. Only modern materials are used. Brand combination of light green and purple makes PALISAD recognizable and attractive to the buyer. PALISAD products are in constant demand among garden amateurs, professional gardeners and landscape designers.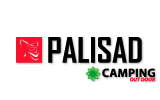 PALISAD Camping will make your holiday in nature comfortable and memorable. All products are manufactured with the use of modern technology. With their help you can organize a true open air holiday! PALISAD Camping products are made of high quality and safe materials. They are functional and easy to use, easy to transport and don't occupy much space in storage. Prices for PALISAD Camping goods are very competitive. The product range includes all necessary items for barbecue, camping, fishing and hunting.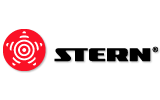 Protect the environment and save our planet's resources! Taking advantage of modern electrical solutions from STERN brand you use energy resources efficiently, thereby preserving natural resources. STERN brand stands for ecology. STERN offers a wide range of electrical tools designed with the use of latest developments in the LED industry. This brand strives to find modern and energy-efficient solutions. All STERN products undergo strict quality control at all stages of production. The finished product is subject to mandatory testing in factory laboratories and corresponds with the specified service life.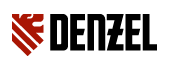 DENZEL products are reliable power equipment at a reasonable price, with quality not lower than the one of famous brands. In our turbulent age of technological progress DENZEL offers balanced practical solutions that fully return the investment. This is tool for real life that will become your good helper at home and on construction site.
DENZEL offers a wide range of power equipment for all types of customers such as owners of private houses, gardeners and farmers, DIY-masters and professional builders, car enthusiasts and car service professionals.